Retrieve Experimental Data from Database [Investigator] [Date] [Description] [Edit Type]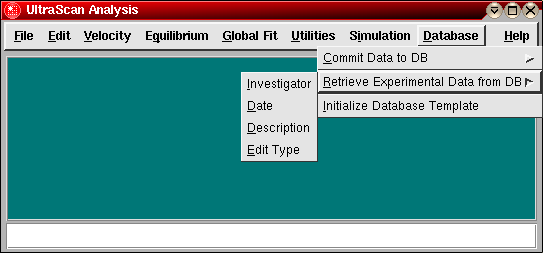 These functions allow you to retrieve experimental data from the database using various criteria, such as the investigator name, the date of the experiment, an experimental description or the type of data (run type, optical system, etc). More information on each option can be found in the list below:
Initialize Database Template

This function allows you to initialize a new database with the appropriate table structure. If the selected database already exists, it will be overwritten with an empty version. Use with caution! More information for this function is available here.